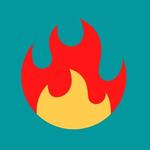 An amazing tip to loosen up your neck!
In literally 2 mins!
So many people hold

stress in their neck, without even realizing it!
In 2 minutes or less you will loosen up your neck, with this quick and

easy, do it yourself process!

It's just that amazing and you need to experience these instant pain free results for yourself!
Your Free step by step downloadable pdf is waiting for you.
(what would cost $60-$200 for a one time
massage, that may last a few days)